Five County News
2018-07-12 what the FCAOG is all about.

---
EMPLOYMENT OPPORTUNITY AT THE FIVE COUNTY AOG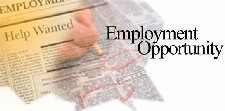 The Five County Association of Governments currently has an open position. It is for an
HEAT Program Secretary /Receptionist.
The person hired will Answer telephones, greet clients, schedule appointments using computer program, prepare correspondence, file. Position requires ability to be a team player and work quickly and accurately in a super busy environment. The applicant must be a high school graduate and have two years experience working in an office setting; must have great phone, computer, and people skills; must be proficient in Microsoft Word and Excel. This position is described in detail on our Human Resources page. See link directly below.
Click
HERE
to go to our Human Resources page to view the complete job announcement and position description, as well as specific instructions on how to apply for this position.
The required Employment Application needs to be downloaded from that page. Applications must be received by 5:00 p.m. on Friday, July 20, 2018.
---
ASSOCIATION'S
LATEST
NEWSLETTER AVAILABLE

Six times each year the Five County Association of Governments publishes a widely circulated and informative newsletter entitled "

FIVE COUNTY NEWS FROM 'R' VIEW

". The

latest

edition, the

MAY-JUNE 2018 EDITION

, has been mailed out to county, city and town leaders and other individuals in our five county region, as well as to other regional, state and federal agencies. You can also conveniently view the newsletter on this web site as a printable PDF file.


Click
HERE
to go to the Association's newsletter page to view and/or download the latest edition of the newsletter
. You can also view/print
all
past editions of the Association's newsletters on that same page.
---
CONSOLIDATED PLAN ONE-YEAR ACTION PLAN ADOPTED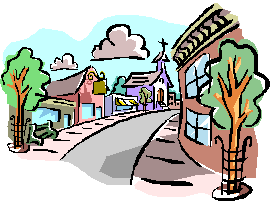 The Five County Association of Governments (FCAOG) completed a draft document entitled "
Five County Consolidated Plan - One Year Action Plan July 1, 2018 -June 30, 2019
". The Plan details this region's community development and housing needs and priorities, as well as strategies to meet those needs and priorities.
A public hearing on the aforementioned Consolidated Plan document was held in conjunction with the FCAOG Steering Committee on Wednesday, February 14, 2018 in Kanab, UT. A 30 daypublic comment period commenced on January 29, 2018 and ended on February 28, 2018. The Plan was then presented to our governing body, the Steering Committee, at its March 14, 2018 meeting for their approval. At that time, the Plan was adopted by them.
The Plan can also be viewed, as a PDF file, on this web site using this link:

http://www.fivecounty.utah.gov/programs/community/consolidated.php
---
THE ASSOCIATION'S FY2017 AUDIT REPORT RELEASED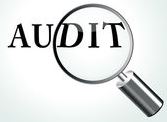 Each year the Five County Association of Governments has an independent audit of our organization conducted by a qualified public auditing firm. The FY2017 Audit was just completed and the report presented to our governing body, the Steering Committee, for acceptance.

The FY2017 Audit Report is available for public review as a PDF scanned copy of by clicking on

THIS LINK

.
---
NATURAL HAZARD MITIGATION PLAN APPROVED BY FEMA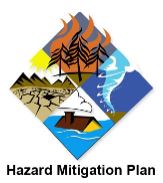 A regional Multi-jurisdictional Natural Hazard Mitigation Plan was developed by the Five County Association of Governments' staff in collaboration with all of the cities and the five counties, and almost all of the towns in this region. The Plan contains information regarding the type, location and extent of eight regularly occurring hazards in the Five County area and includes information on previous occurrences of hazard events and the likelihood of a future hazard event. The natural hazards identified in this plan are: wildfire, flood, landslide, drought, severe weather, problem soils, earthquake and radon gas.
FEMA completed a review of the Plan and has
approved
the Plan, placing it in what is called "
Approved Pending Adoption
" status. What is now needed is for all of the jurisdictions, who participated in the development of the Plan, to formally adopt the Plan by resolution. Association staff has sent out information on the Plan to all participating jurisdictions including how to adopt it. If there are any questions on the Plan and its adoption by your jurisdiction, contact Nate Wiberg, Five County Community Planner, at (435) 673-3548 ext. 105, or via e-mail to
nwiberg@fivecounty.utah.gov
C
lick on this link:
https://hazardmitigationplan.org
to go to the special web site developed to present the Plan to the cities, towns, counties and the public
.
---
COMMUNITY SERVICES DIRECTORY AVAILABLE

The popular Community Services Resource Directory for southwestern Utah is available. The Directory, published with Community Services Block Grant funding, is distributed through the Community Action Partnership of the Five County Association of Governments. While the Directory is targeted primarily to the under served population, many services apply to all levels of income and need. The Directory is available to view online or may be purchased.
To view the Directory, please visit the H.E.A.T. and Community Action website at this link:
http://fivecountycap.wordpress.com
---
COMPREHENSIVE ECONOMIC DEVELOPMENT STRATEGY


The updated Comprehensive Economic Development Strategy (CEDS) document for the Five County Association of Governments economic development region was submitted to U.S. Department of Commerce, Economic Development Administration Denver Region and approved by that federal agency. For more information on the CEDS document, please contact Bryan Thiriot, Executive Director, Five County Association of Governments, via e-mail:
bthiriot@fivecounty.utah.gov
or by telephone: (435) 673-3548.
Click
HERE
to view the approved CEDS Document.
(7.26MB PDF file)
---
THE ASSOCIATION HAS A BUSINESS LOAN PROGRAM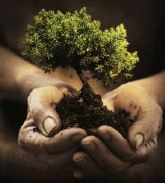 The Five County Association of Governments has a Revolving Loan Fund. The purpose of the Revolving Loan Fund (RLF) is to create permanent, long-term jobs within the southwestern region of Utah by providing gap financing to qualified businesses for eligible activities. Loans made through the Revolving Loan Fund are intended to help bridge the gap created by shortfalls in commercial financing. Funds are repaid into the program and recycled to other businesses, thus allowing an on-going job creation program. Funds are available in Beaver, Garfield, Iron, Kane and Washington County, Utah.

The Microloan Program focuses on loans of $25,000 or less. The importance of these loans lies in their ability to offset the difficulty that businesses experience in receiving traditional bank financing. If a candidate needs more than $25,000 they are encouraged to apply through the regular Five County Revolving Loan Fund which can provide gap financing in conjunction with a primary commercial lender. We can fund up to 50% of a project with up to $200,000 of RLF participation.

---

As required by Utah Code the Five County Association of Governments publishes all of its public meetings on the "
Utah Public Meeting Notice
" (UPMN) web site.
You can search for our meetings by date or subject keyword. To locate all of the meeting announcement postings published on the UPMN site by the Five County Association of Governments you can use
this link
and use the "Advanced Search" tab. You will need to type in the word
five
into the "
Entity
" box, highlight the "Five County Association of Governments" link that comes up, select a date range you want to view and then click on the "
Submit
" button. It will then show all upcoming meetings scheduled by the Five County AOG in the date range you selected.
Alternatively, you can use this
LINK
, choose to Find a Notice, and select "
Associations of Governments
"
for Government type, choose "
Five County Association of Governments
" for the Entity, and you will see the Public Body list with links to each of them.
---
Click Here for more Info on what the FCAOG is all about.
2006-08-01 the other news and happenings at the FCAOG.
Statewide and Regional Weather



The latest weather reports, hazardous weather advisories and local forecasts for Utah, the intermountain region and the nation are available by visiting the National Weather Service web site which is located by following

this link



Click Here for more Info on the other news and happenings at the FCAOG.